AE Air Sterilizers
Clean Air in Your Facilities
Safe Environment
AE Touch Technologies continues to innovate in technology with several advanced safety solutions available for you. You and your institution are to navigate the challenges posed by the pandemic, and we've come prepared with sterilization & disinfection responses. This is the AE Air Purifier. For home, office, business, or educational institutions, our Air Purifier requires little-to-no maintenance. Let it seamlessly integrate at your workspace for cleaner air.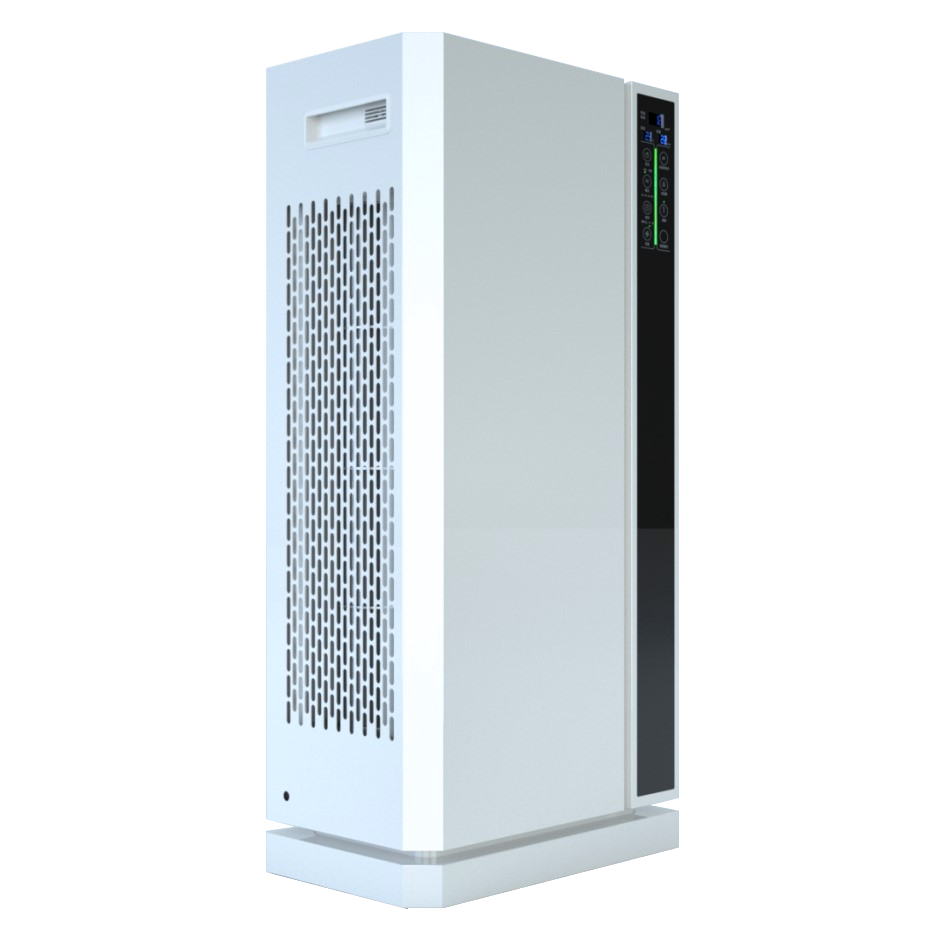 UV Sterilization
Our air purifier presents the perfect way to disarm allergens floating in the office by channelling air through a filter before re-circulating it to you in a vastly cleaner form. The AE Air Purifier features a UV light, electrostatic ionizer, active carbon filter, and negative ionizer to work together to take care of viruses, bacteria, and odors.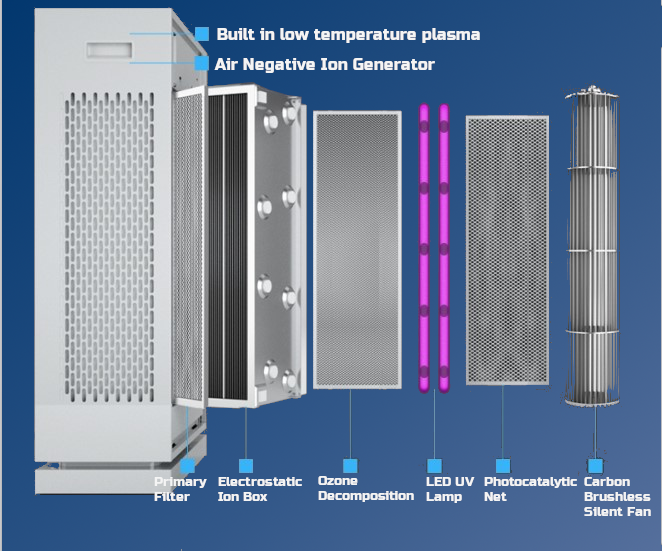 Self-Sufficient
Program the air purifier to your needs via the push-button LED display. Simply plug-in and set the controls to your liking.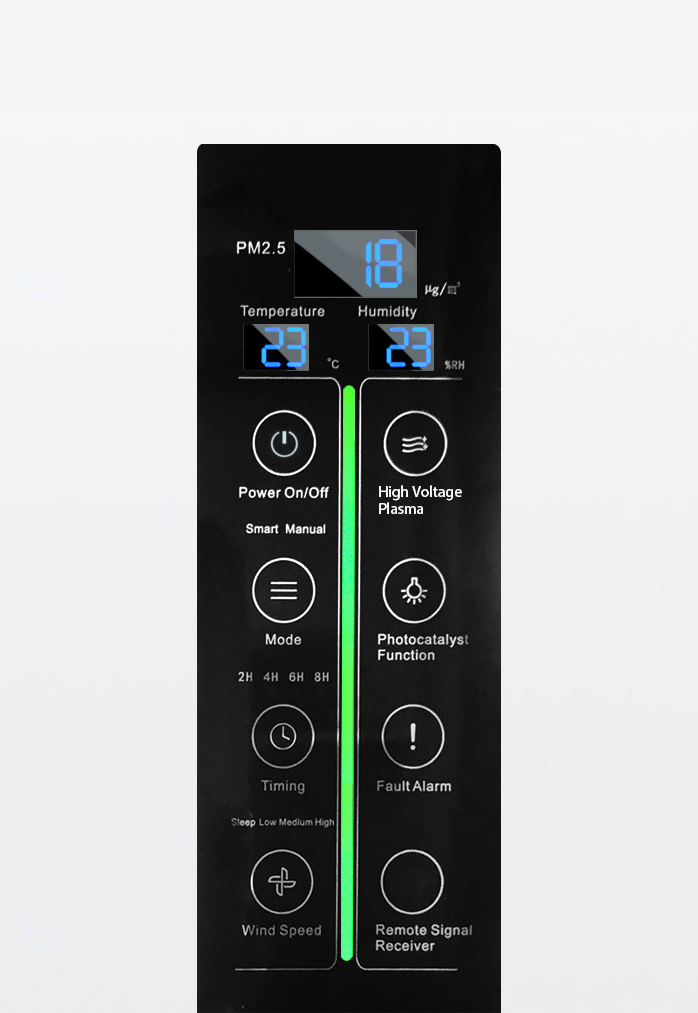 Quiet Purifier
The complex cleaning system in the AE Air Purifier compliments it's quiet performance. In any classroom, office, or institution, enjoy cleaner, filtered air today. Feel free to contact us for a quote.