AE Disinfection Robot
Autonomous Disinfection Machine
Robot Sanitation
This is our latest innovation in safety technology — the AE Sanitation Robot.
With LIDAR technology and sensors, it can disinfect your facility once it's been mapped into its memory.
Our robot is equipped with a fully functional 7" touch screen and onboard misting switch to control the flow of solution needed to fit your needs.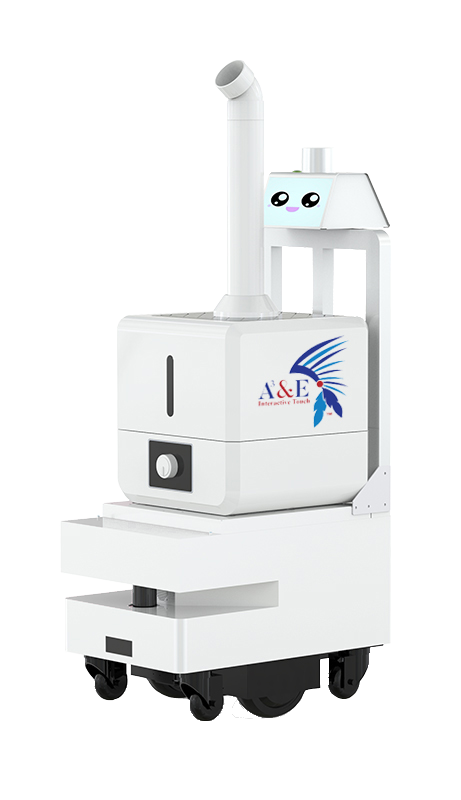 Programmed for You
The AE Disinfection Robot is operated remotely via routed maps using a strong internet connection. After mapping your institution or business facility, you are good to go. Our team of technicians will gladly serve you with this. Schedule a date with us, and we'll map our your facility to help your visitors and staff stay safe. With precise navigation and obstacle avoidance features, our robot gives your disinfection response a modern touch.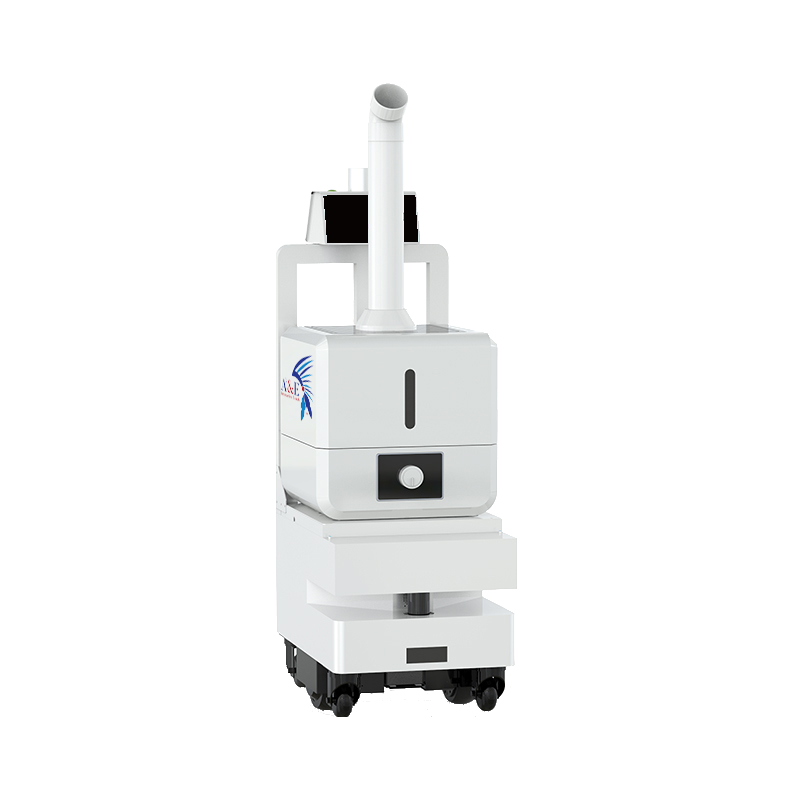 Clean & Safe Solution
Our disinfectant cleaning solution is the best, multi purpose cleaner. Safe on clinical surfaces such as acrylic, aluminum, brass, copper, stainless steel, chrome, plastics, and more. It cleans better than high alcohol formulas (55%) and won't affix to blood and soil to surfaces. Give us a call today for a quote.